La Baie des Anges
OUR PREMIUM MOBIL-HOMES
High-end accommodation combining luxury and camping for your holiday!
OUR PREMIUM RANGE
Our PREMIUM range of accommodation includes high-quality mobile homes for a comfortable holiday! Located in a PREMIUM pedestrianised and secure area, our PREMIUM mobile homes focus on family serenity.
With 2 or 3 bedrooms and 30 to 35 sqm of space, they cater for families looking for high-end accommodation for a luxury holiday.
Modern and well-equipped, our PREMIUM mobile homes have a large shaded terrace which provides additional living space for sharing convivial moments with the family.
Inside, the furniture is designer and the kitchen is fully equipped (with dishwasher, etc.) and opens on to a spacious air-conditioned living room.
Please note: Depending on the accommodation you choose, you may be able to select the Exclusive Pack including bed linen and Wi-Fi access.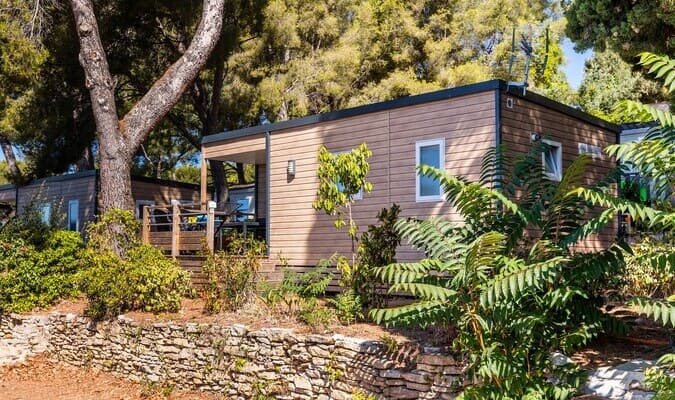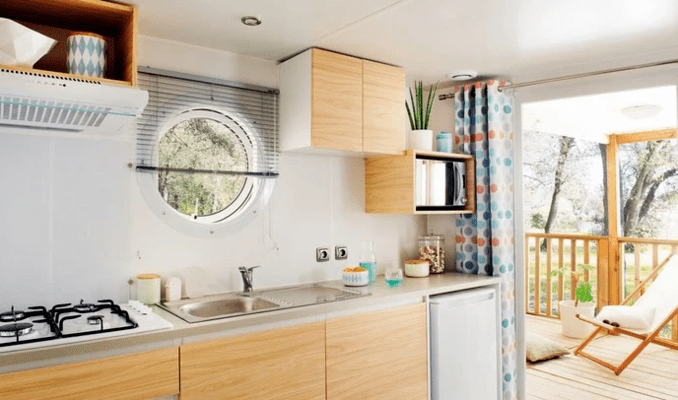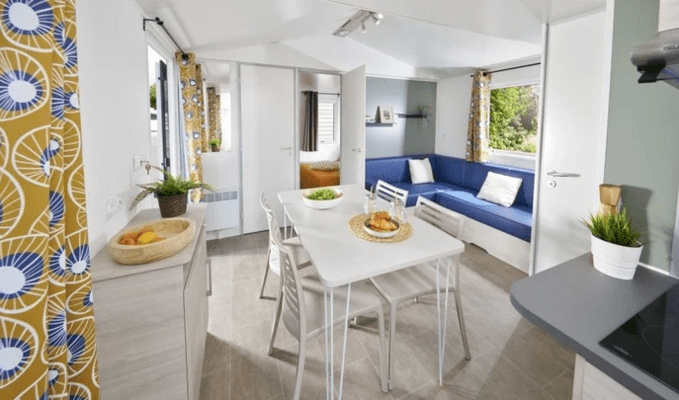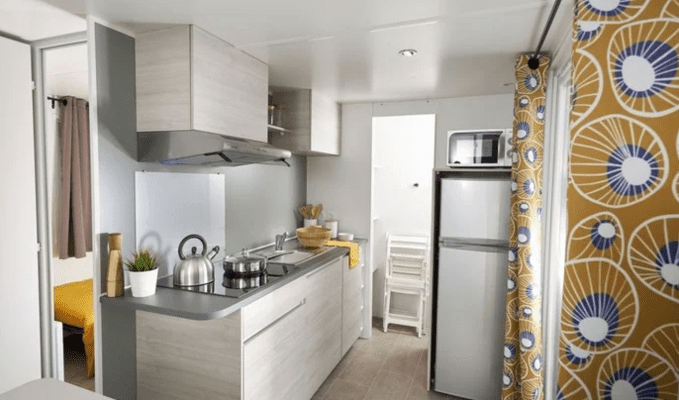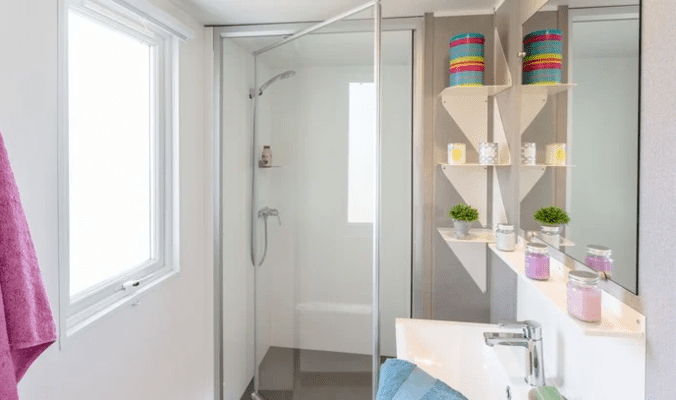 See our other accommodation ranges
OUR COMFORT MOBIL-HOMES
Choose accommodation that combines comfort and accessibility. The choice for families, our Comfort mobile homes sleep up to 8 people, so you can enjoy an unforgettable holiday all together.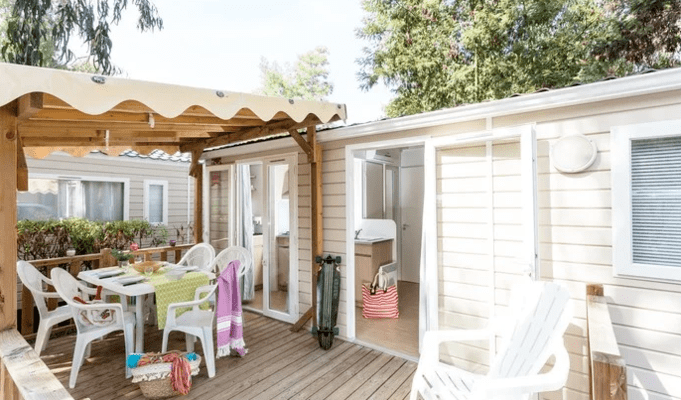 OUR CLASSIC MOBILE HOMES
An affordable range for families. With a large terrace, the Classic mobile homes offer all the practicality of a mobile home at an affordable price on a lively campsite on the Mediterranean coast.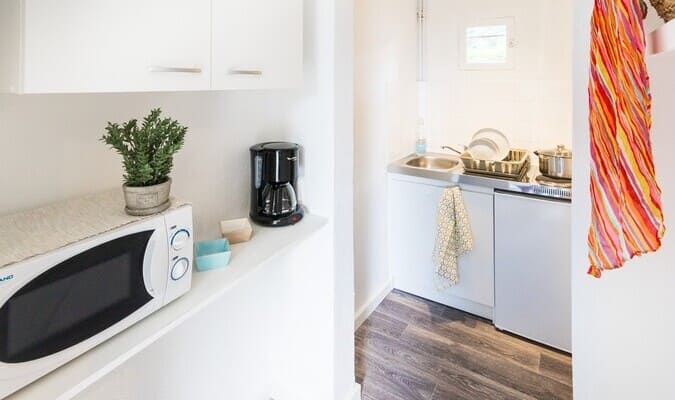 OUR STUDIOS
Ideal for couples and parents with children, the studios offer the comfort and simplicity you need for your holiday with up to 3 people. They have small terraces with sunbeds and garden furniture for a relaxing holiday in the great outdoors.