La Baie des Anges
OUR RENOVATED STUDIOS
What if, for once, you didn't choose a conventional mobile home when camping? At La Baie des Anges, we offer beautifully renovated studios. No need to choose between the infrastructure of a lively campsite and the comfort of a furnished studio!
OUR STUDIOS
Accommodation for couples and small families!
What if we offered you a private apartment at a lively campsite just a stone's throw from the Mediterranean? Our renovated and tastefully decorated studios are just the thing!
With a surface area of 21 sqm and sleeping up to 3 people, they are ideal for couples and parents with children.
You will never have to choose between the comfort of a furnished studio and the entertainment of a campsite again!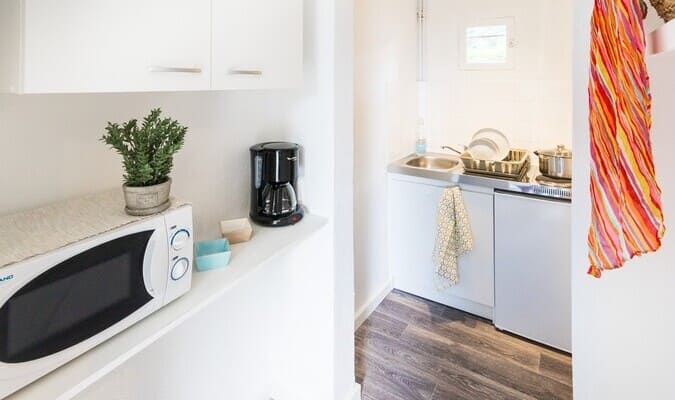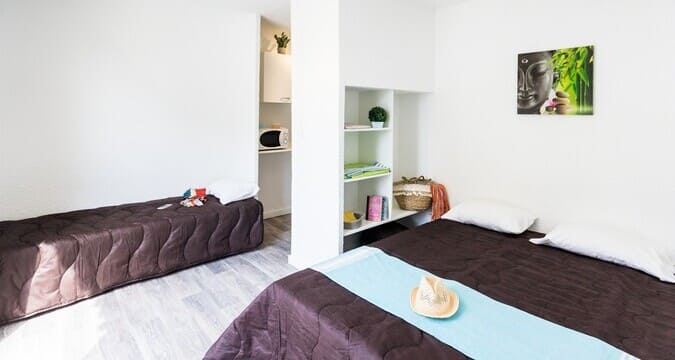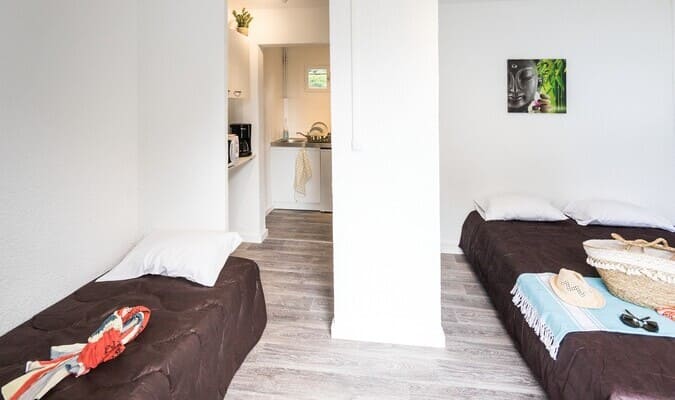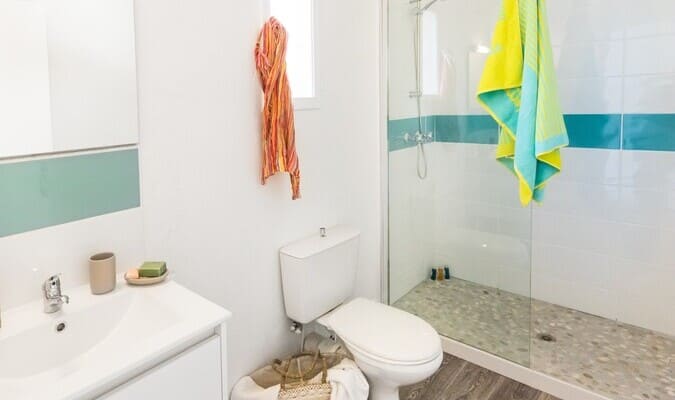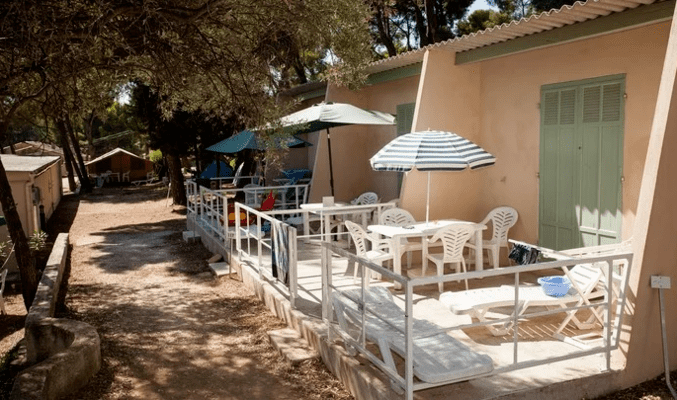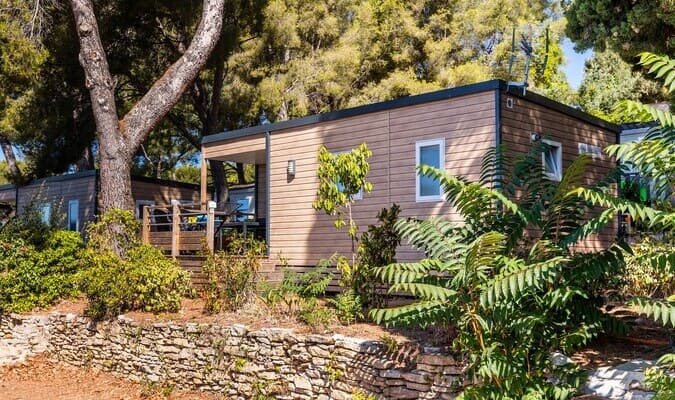 OUR PREMIUM MOBILE HOMES
Choose top-of-the-range accommodation made entirely of wood. Brimming with amenities, modern and spacious, our Premium mobile homes will guarantee you a luxury holiday. Enjoy all the comforts of home at the campsite!
OUR COMFORT MOBILE HOMES
Choose accommodation that combines comfort and accessibility. The choice for families, our Comfort mobile homes sleep up to 8 people, so you can enjoy an unforgettable holiday all together!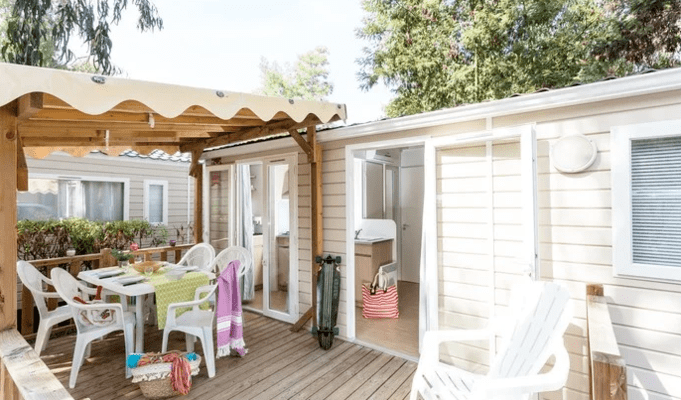 OUR CLASSIC MOBILE HOMES
An affordable range for families. With a large terrace, the Classic mobile homes offer all the practicality of a mobile home at an affordable price on a lively campsite on the Mediterranean coast.